Doyle talks about finding his home in the Mississippi Delta, writing about and photographing Chuck's Dairy Bar, and how to make it as a professional journalist.
Rory Doyle is a working photographer based in Cleveland, Mississippi in the rural Mississippi Delta. Doyle has remained committed to photographing Mississippi and the South, with a particular focus on sharing stories from the Delta. He was a 2018 Visual Artist Fellow through the Mississippi Arts Commission and National Endowment for the Arts. He won the 16th Annual Smithsonian Photo Contest in 2019, the 2019 Southern Prize from the South Arts organization, the 2019 Zeiss Photography Award, and the 2019 ZEKE Award for Documentary Photography. His work has been published in The New York Times, Washington Post, Smithsonian Magazine, Reuters, Wall Street Journal, ProPublica, ESPN, The Nature Conservancy, The Guardian, CNN, Huff Post and numerous outlets. Learn more about Rory at https://www.rorydoylephoto.com.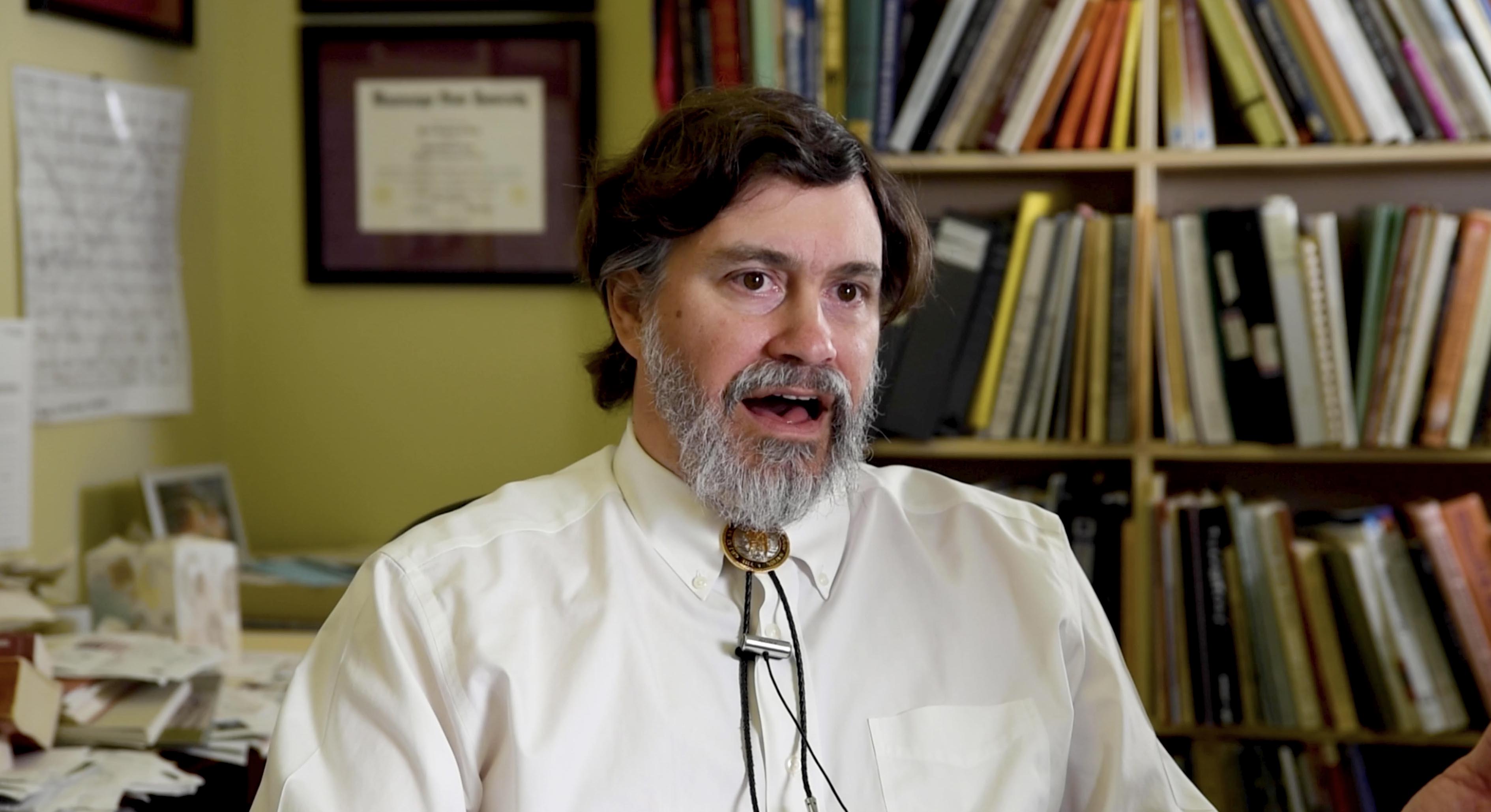 Dr. Lieb tells the story of Hernando de Soto's encounter with the Chickasaw in the winter of 1540-1541.
Dr. Brad Lieb is the Director of Chickasaw Nation Archaeology and Field Studies. In 2015, he was a member of the team that discovered numerous 16th-century Spanish artifacts at the Starkville Archaeological Complex — remnants of Hernando de Soto's 1540 expedition through the South. Dr. Lieb's research has been instrumental in showing that de Soto's party spent the winter of 1540-1541 in the vicinity of Starkville, Miss. Dr. Lieb has published extensively on the archaeology of the Chickasaw in the Southeast.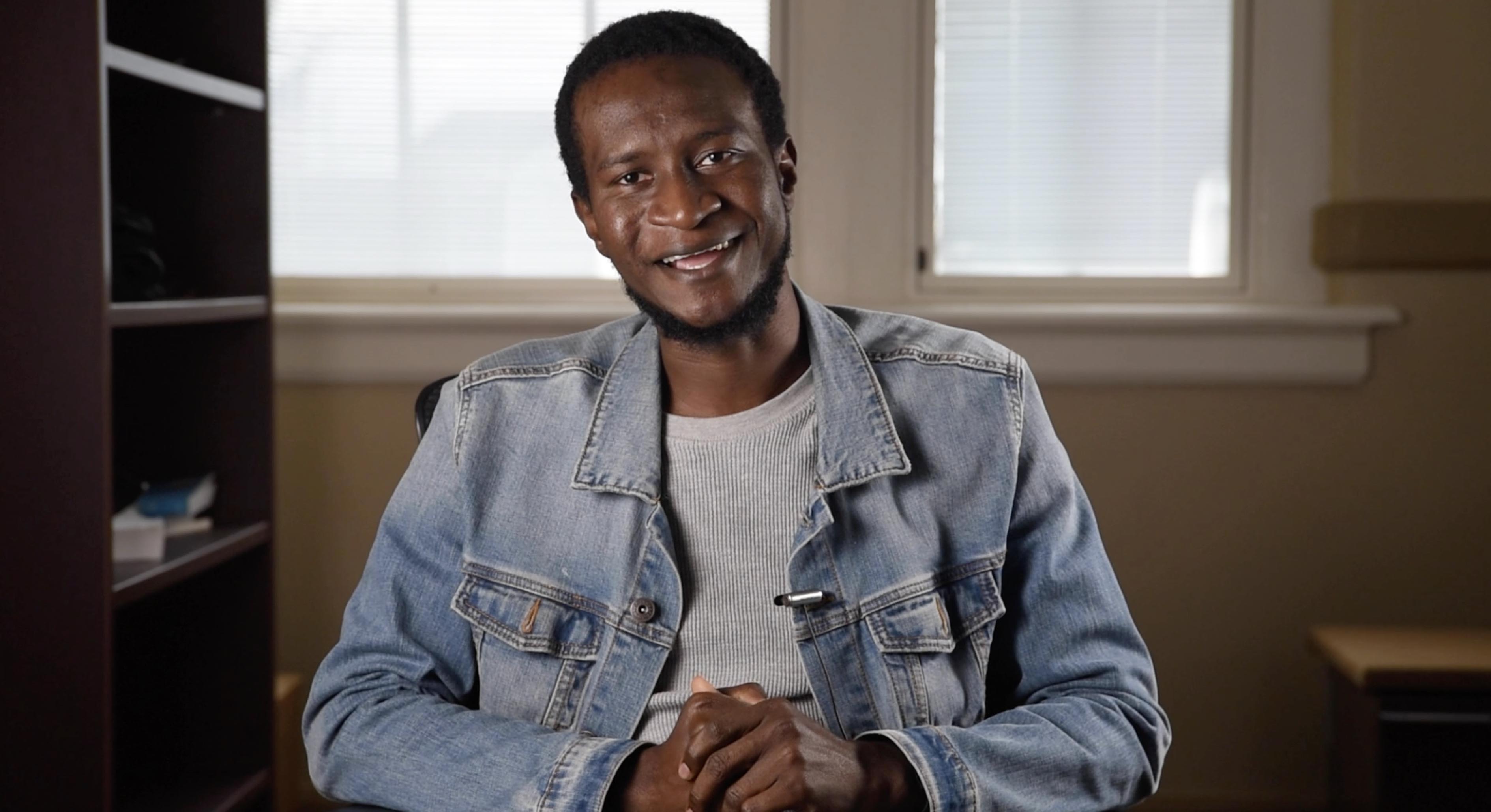 Dr. Dzukogi reads three poems from his book, Your Crib, My Qibla. He talks about finding inspiration in the mundane, walking to discover writing topics, and the educational power of travel.
Dr. Saddiq Dzukogi is a poet and assistant professor of English at Mississippi State University. He is the author of Your Crib, My Qibla (University of Nebraska Press, 2021), winner of the 2021 Derek Walcott Prize for Poetry, and the 2022 Julie Suk Award. He is the recipient of numerous fellowships from the Nebraska Art Council, the University of Nebraska-Lincoln, Pen America, and Ebedi International Residency. His poetry is featured in various magazines including POETRY, Ploughshares, Kenyon Review, Poetry London, Guernica, Cincinnati Review, Gulf Coast, and Prairie Schooner.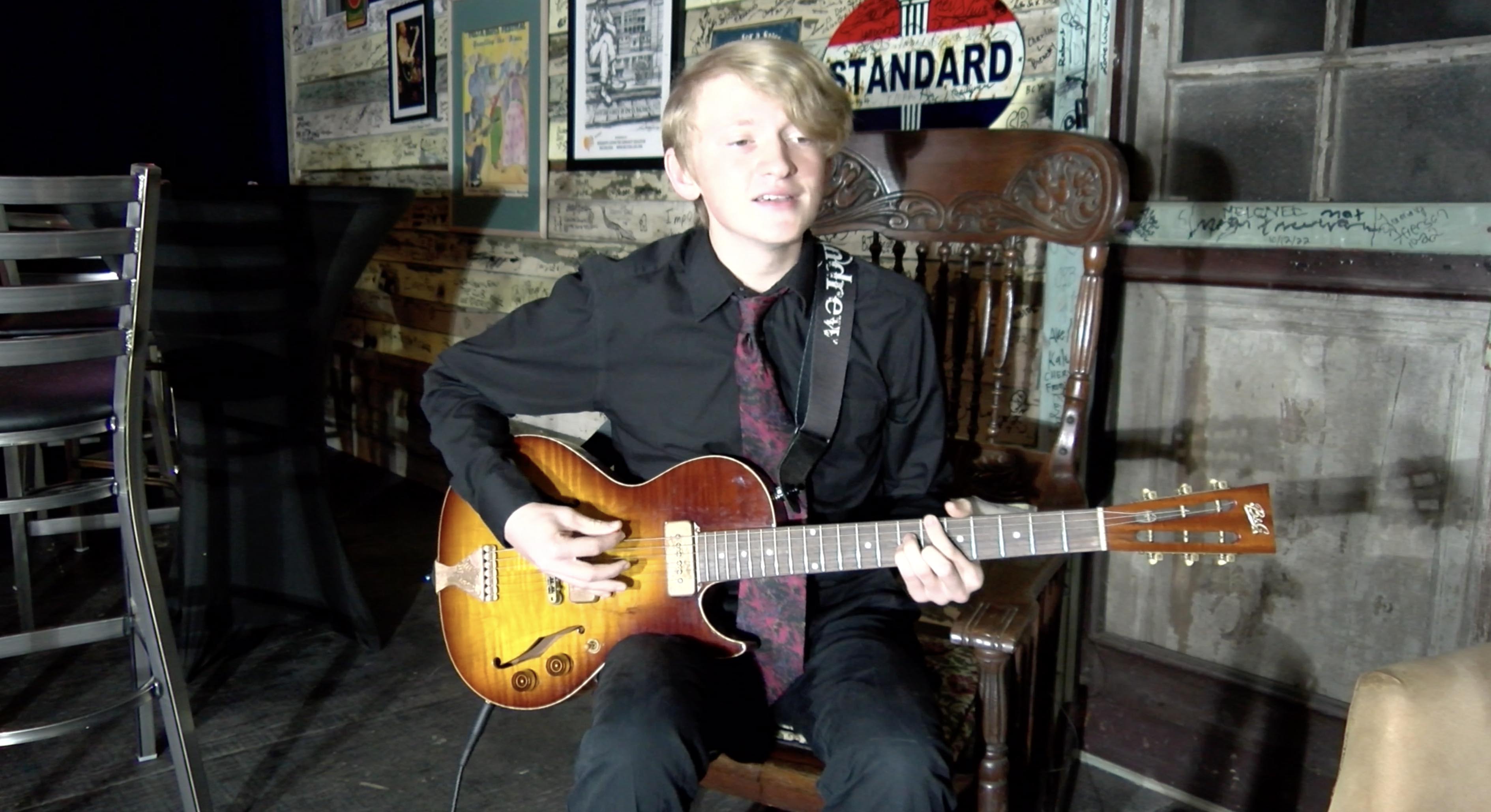 Sullivan tells the story of falling in love with the guitar from an early age. He plays some blues songs, shows a video from his performance with Buddy Guy, and shares an original song.
"Six String" Andrew Sullivan is a 17-year-old blues prodigy. He first heard live blues music in Clarksdale when he was five years old and became friends with blues musicians such as Big A, who he still plays with and is inspired by. Andrew has also had the honor of playing with guitar legends such as Bob Margolin from the Muddy Waters Band, and Buddy Guy. He loves performing the blues at Ground Zero Blues Biloxi and meeting new blues fans on the Coast.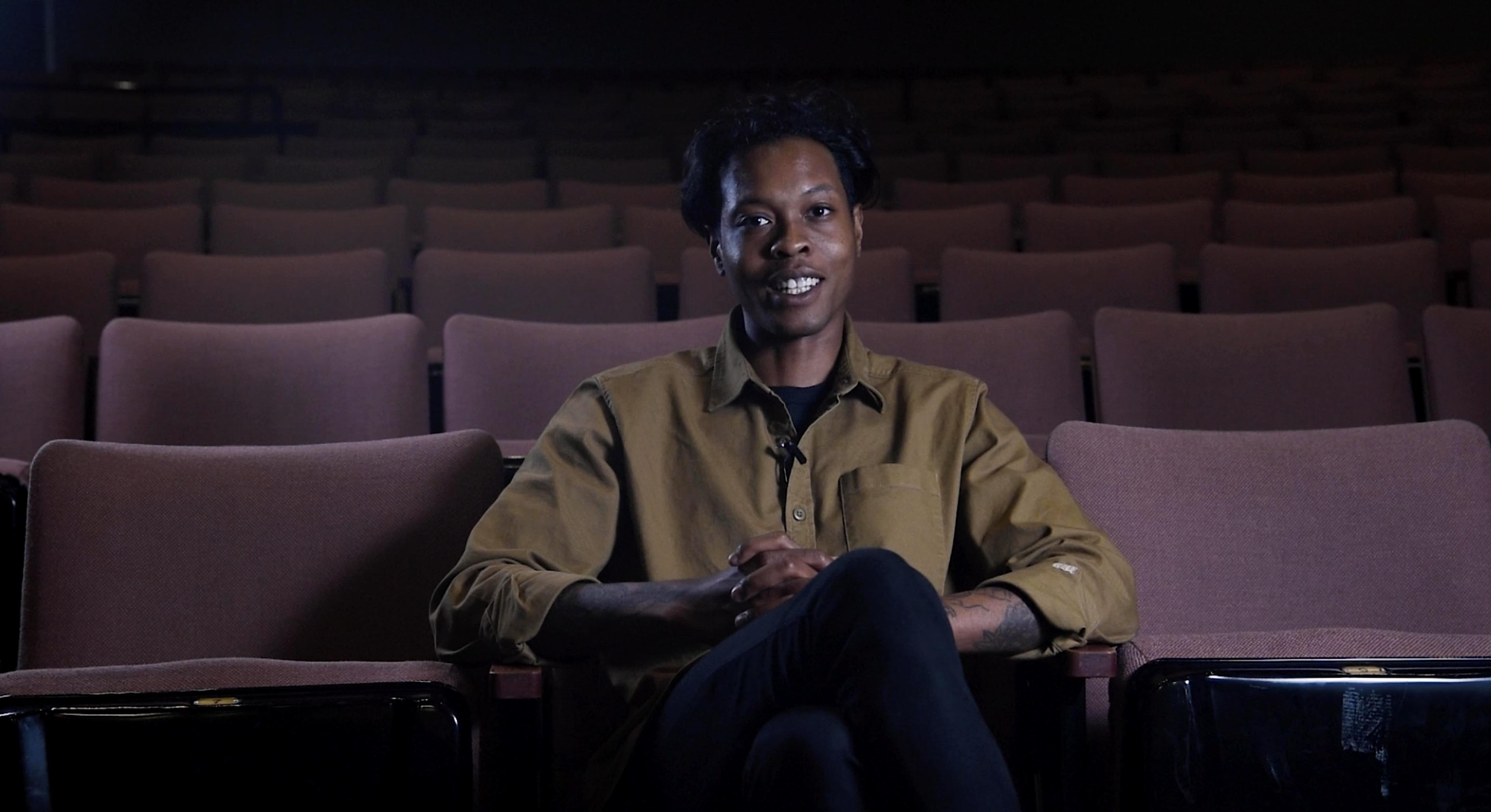 Bostic gives his thoughts on the Mississippi arts scenes, explains some of his best portraits, and give advice for aspiring photographers.
Kamau Bostic is a photographer for the Mabus Agency in Tupelo, Miss. He specializes in portraiture. As the Mabus Agency website put it, "Kamau is always looking for ways to add freshness where it's least expected, which makes him a perfect fit for Mabus Agency. Kamau's eye is artistic as well as accessible, honed by his unique blend of commercial experience and fine arts education. He constantly pushes his own boundaries to produce pieces that engage our clients' audiences." Kamau is a graduate of Mississippi State University.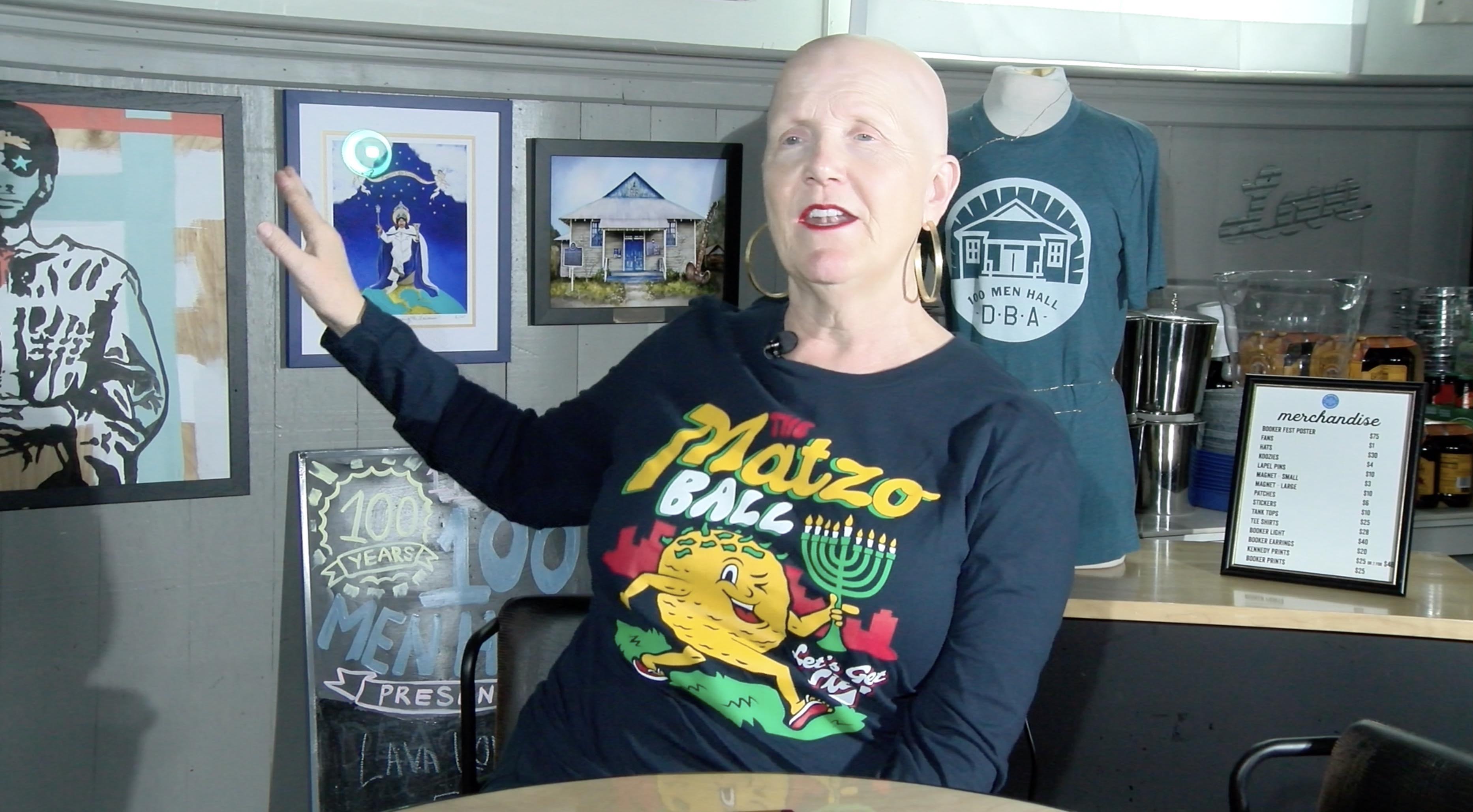 Dangermond tells the story of how she came to lead the historic Hundred Men Hall in Bay St. Louis, Miss. She shares some of her personal history, and history of the "Chitlin Circuit" in Mississippi.
Rachel Dangermond is the director of the 100 Men Hall in Bay St. Louis, Miss. She is a writer and award-winning investigative reporter. She founded Greenlight Global Research in 2011. She has been a speaker with the Department of Justice's community policing initiative and has led trainings in anti-oppression. She served as a facilitator with the New Orleans Welcome Table, a race and equity dialogue under the Mayor's office. She is a certified community mediator.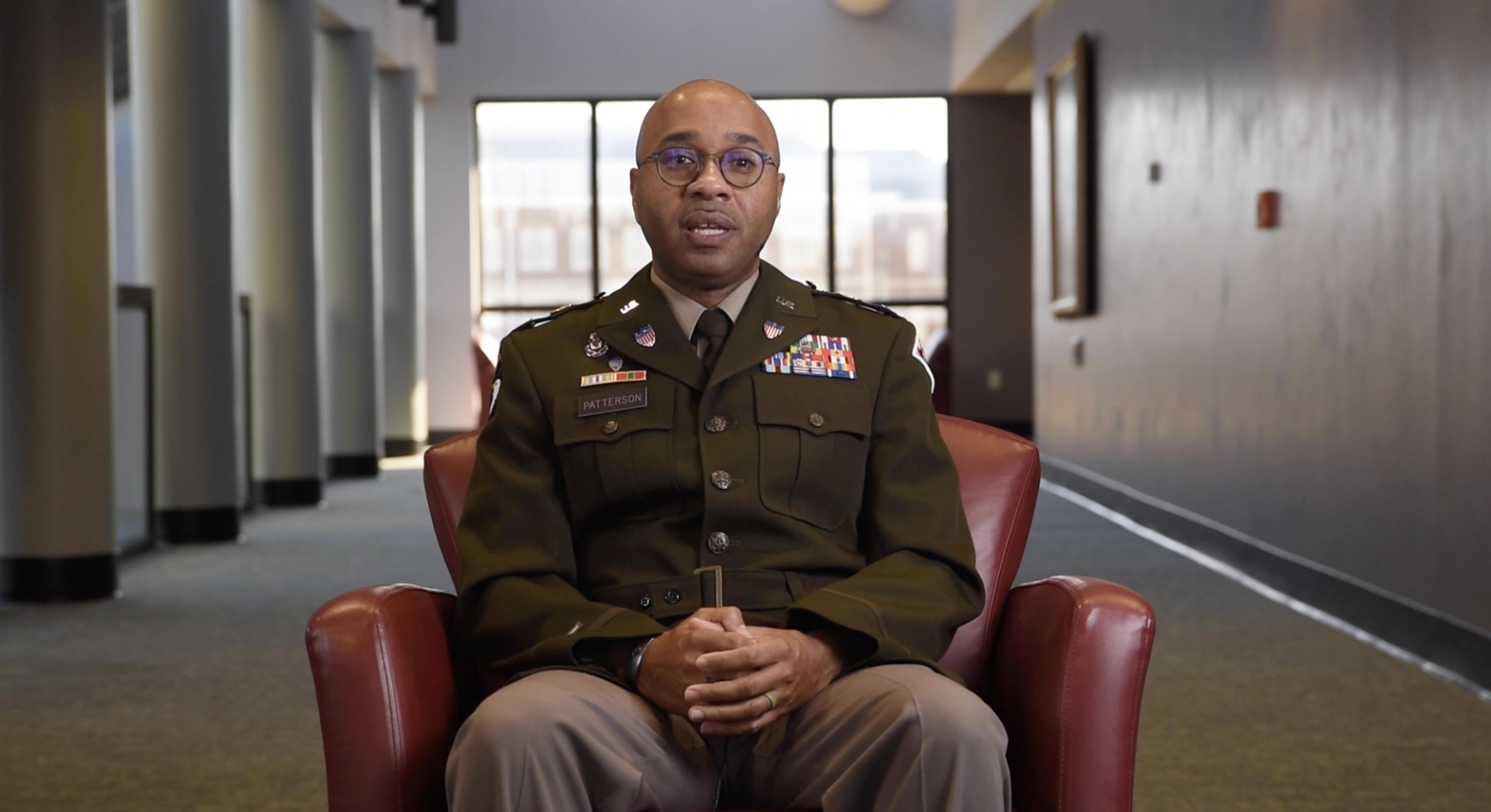 Col. Christian Patterson is the commander of the U.S. Army Engineer Research and Development Center in Vicksburg, Miss. Colonel Patterson received his commission as an Adjutant General (AG) Corps Officer from Louisiana State University in 1999. He has served in Kosovo, Afghanistan, and other places around the world in the past 20+ years. Col. Patterson has earned two Professional Achievement Awards from the Southern Public Relations Federation, an Advanced Practitioner of the Year award from the Public Relations Association of Mississippi, an Outstanding Professional of the Year – Practitioner award from the Public Relations Association of Mississippi — among many other civilian and military awards.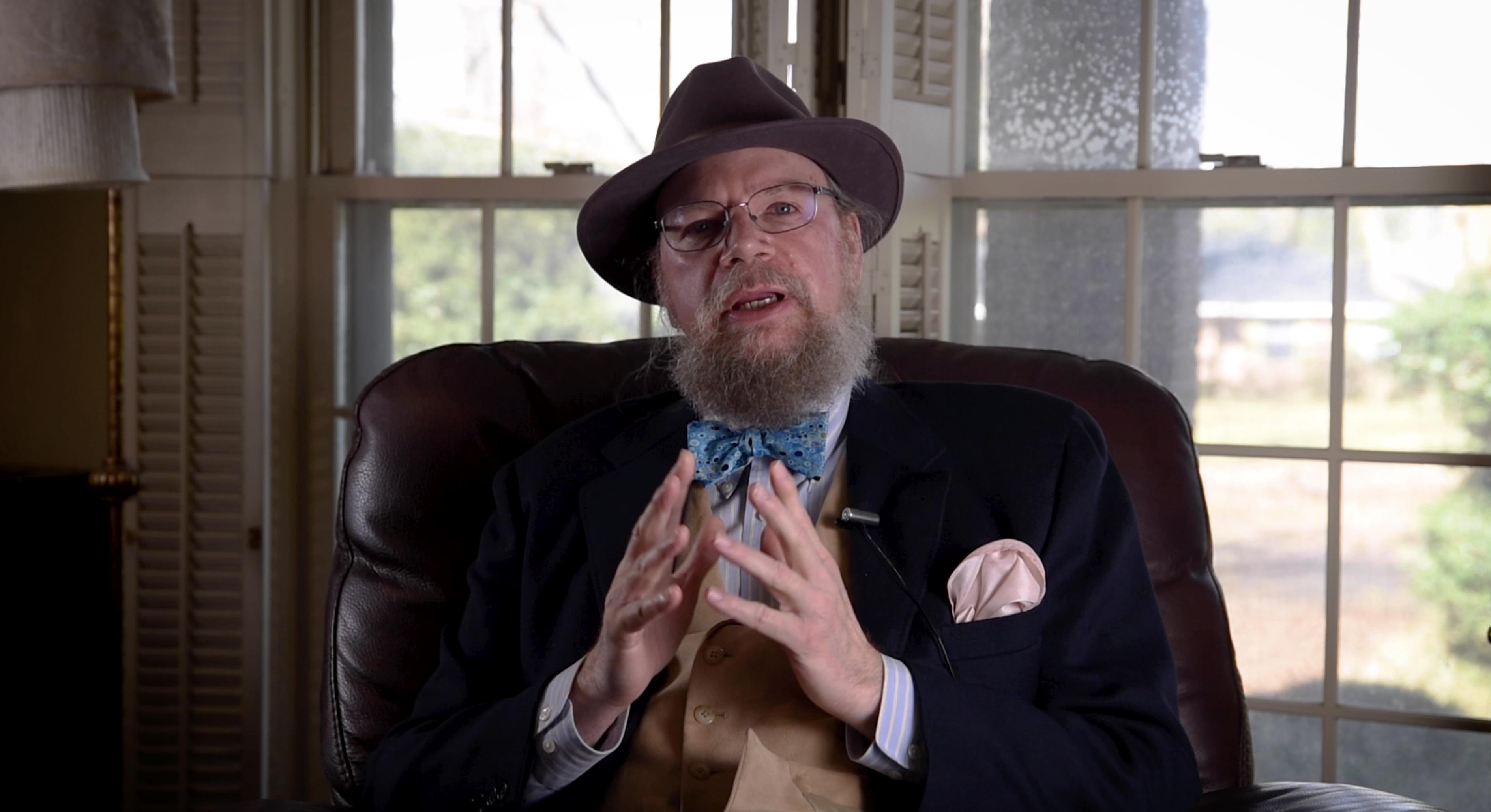 Wilson talks about his love of painting people, how he became artist-in-residence at the Mississippi Governor's Mansion, and a key to success in the creative arts.
Bill Wilson is a lifelong artist whose primary medium is painting. He was the artist-in-residence at the Mississippi Governor's Mansion for three years. He painted many facets of the mansion during that time, and published The Mississippi Governor's Mansion: Memories of the People's Home with Gov. Phil Bryant. Wilson is the art director for American Spectator magazine. He has authored and illustrated several children's books, including The Fib. He also has a podcast, The Artthropologist. 
Genesis Be is a native of Biloxi, Miss. She is a rapper, painter, speaker and activist who has advocated for racial healing, voting rights, changing the Mississippi flag, and other causes. She is the founder of https://www.strivetillirise.org. 
Terry "Harmonica" Bean is a native of Pontotoc, Miss. He carries on the musical tradition of North Mississippi bluesmen such as Howlin' Wolf, R.L Burnside, and Junior Kimbrough. He has recorded seven albums, played at innumerable events and festivals, and toured Europe and Africa playing the blues.
Harry Bolick grew up visiting his relatives in Carroll County, Miss. He is one of the foremost scholars of Mississippi fiddle music. He has published "Fiddle Tunes from Mississippi, Commercial and Informal recordings 1920-2018" and "Mississippi Fiddle Tunes and Songs from the 1930s" (University Press of Mississippi), and plays and teaches the fiddle himself. Learn more at mississippifiddle.com.
Steve Soltis is a Public Relations Advisory Board member at Mississippi State University and Executive in Residence at the University of Virginia Darden School of Business. He is one of the original creators of the New Narrative Festival, from which Story State grew. 
Harold "Doc" Comby is a native of the Choctaw Reservation near Philadelphia, Miss. He is an elder in the Mississippi Band of Choctaw Indians, and has served his community in various roles for many years, including most recently as captain of operations for the police department there. His mother taught him traditional Choctaw culture growing up. He is an avid stickball practitioner and makes stickball sticks and balls. 
Anne Martin is a native of Greenville, Miss., where she spent 30 years as a broadcast journalist. She co-founded the Delta Hot Tamale Festival in 2012 and published "Delta Hot Tamales: History Stories and Recipes" (The History Press) in 2016. 
Haley Montgomery is a native of Noxubee County, Miss. She is the owner of Small Pond Graphics in Starkville, Miss., where she creates stunning watercolor paintings, graphics, prints, carvings, typography and more for clients. She has a guiding belief that stories told in words and pictures hold immense power. 
Lynn Oldshue is a Yazoo City, Miss., native who has pursued her award-winning career as a journalist in Mobile, Ala. She explores the lives of everyday Southerners through interviews, photography and video, and publishes their stories on her website, oursouthernsouls.com. 
Gabe Smith is a longtime resident of Starkville, Miss. He has performed in the Starkville theatre scene for many years, and leads the Starkville Community Theatre as its executive director. He and his SCT colleagues are currently working hard on a production of Dolly Parton's "9 to 5 the Musical!"
Quentin Smith is a native of Tupelo, Miss. He is an award-winning broadcast journalist at WLBT in Jackson, Miss. At WLBT, he travels across central Mississippi interviewing and shooting video. 
Anna Wolfe
A closer look at one of Anna Wolfe's award-winning investigative stories. 
Filmed by Josh Foreman and edited by Ty Lancaster. 
Rick Looser 
The creator of the Mississippi Believe It! campaign talks about changing perceptions, and creating a brighter future. 
Filmed by Josh Foreman and edited by Susie Hunt. 
Francine Reynolds 
The New Stage Theatre director on how history provides rich opportunities for theatre. 
Filmed by Josh Foreman and edited by Chris Misun. 
Duwayne Burnside 
The Hill Country bluesman talks connecting with an audience. 
Filmed by Josh Foreman and edited by Chris Dougherty. Special thanks to Dan Torigoe and Dolceola Recordings for providing "Meet Me in the City" 
Benjamin Saulsberry
The museum coordinator tells of how Tallahatchie County, Mississippi, began to move forward after the murder of Emmett Till. 
Filmed by Josh Foreman and edited by Carrington Ashford. 
Steve Soltis, Benjamin West, Paul Summers, Derek Irby, and Jean Irby 
Steve Soltis leads a roundtable discussion with leaders in the craft brewing and winemaking world. 
Organized and produced by Steve Soltis. 
Michael Williams 
The filmmaker shares one of the keys to artistic success: making sure every creative choice is motivated. 
Filmed by Josh Foreman and edited by Jay Anderson. 
Ryan Starrett 
The author explains that those who came before us can teach us a lot about making a more beautiful society. 
Filmed by Josh Foreman and edited by Ethan Foster. 
Zach Lancaster 
The sound mixer explains how sound adds a vital depth to visual storytelling. 
Filmed by Josh Foreman and edited by Michael Maxwell.
Tonya Hays and Jonathan Harris 
The pair talk about how "Hello Opportunity," their award-winning play about climate change, came into existence. 
Filmed by Josh Foreman and edited by Keegan Lindsey.
David Garraway
Produced by David Garraway.
The director shares five fundamental tips for artists. 
Photos on this site by Carol Highsmith and accessed through the Library of Congress